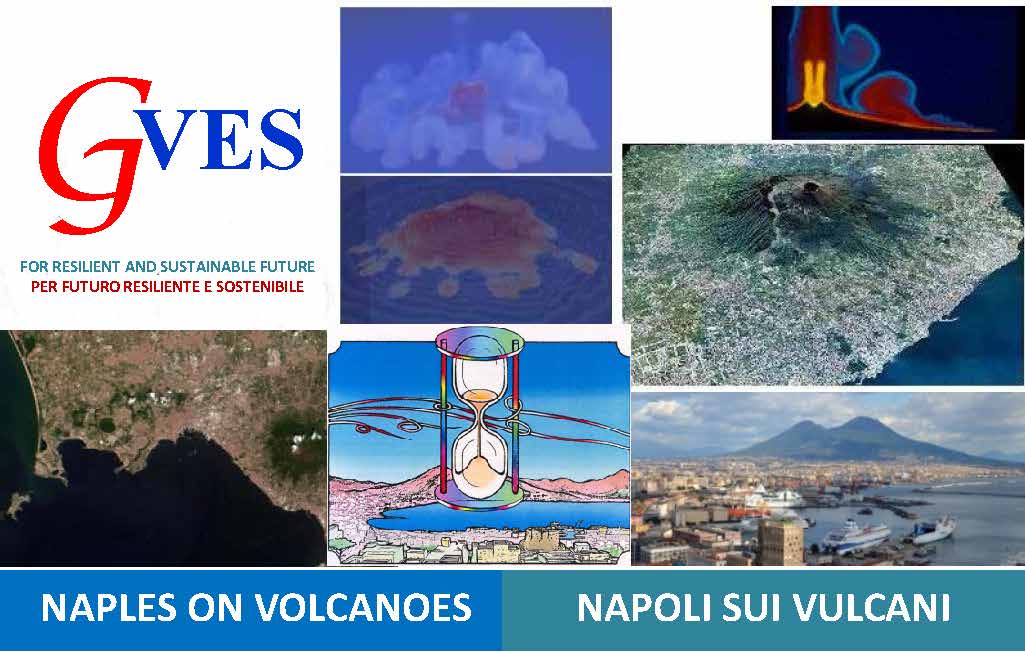 ---
Resilience and Sustainability of Cities in Hazardous Environments, 26-30 November 2018, Naples (Italy)








INVITATION

The International Conference on Resilience and Sustainability of Cities in Hazardous Environments will be held in Naples, Italy from 26-30 November 20018, and the Organizers and Scientific Committee invite the academics, researchers, and graduate students, engineers, urban planners, architects, geologists, geophysicists, environmentalists, economists, educators, local and national authorities and risk managers, investors, developers, and other stakeholders from all over the world to participate. The conference includes keynote speakers, oral talks, poster presentations, lectures, workshops, panel discussions, and excursions to Vesuvius and Campi Flegrei volcanoes, tour of world's cultural heritage sites of Herculaneum and Pompeii, tour of urban habitats in the Neapolitan area, conference banquet with Neapolitan entertainment, and publication of conference papers. The participants will define the problems of cities in hazardous environments and present innovative strategies for developing resilient and sustainable urban habitats. Building resilience and sustainability requires interdisciplinary and transdisciplinary collaborations and is the central objective of the conference.

CONFERENCE PROGRAM

DEADLINES

Abstract submission April 10, 2018; Paper submission July 20, 2018; Early registration May 20, 2018; Registration closes July 20, 2018
Resilienza e Sostenibilità delle Città in Ambienti Pericolosi, 26-30 novembre 2018, Napoli








INVITO

Il Convegno Internazionale sulla Resilienza e Sostenibilità delle Città in Ambienti Pericolosi si terrà dal 26-30 novembre 2018 a Napoli e gli organizzatori e il comitato scientifico invitano accademici, ricercatori e dottorandi, ingegneri, urbanisti, architetti, geologi, geofisici, ambientalisti, economisti, educatori, autorità locali e nazionali e gestori del rischio, investitori, sviluppatori e altri soggetti interessati in tutto il mondo a partecipare. Il convegno comprende keynote relatori, presentazioni orali e poster, lezioni, workshops, tavole rotonde, visite ai vulcani Vesuvio e Campi Flegrei, tour dei siti del patrimonio culturale mondiale di Ercolano e Pompei, tour degli habitat urbani nell'area napoletana, banchetto del convegno con intrattenimento napoletano, e pubblicazione dei lavori negli atti del convegno. I partecipanti definiranno i problemi delle città in ambienti pericolosi e presenteranno strategie innovative per lo sviluppo di habitat urbani resilienti e sostenibili. Per costruire resilienza e sostenibilità sono necessarie collaborazioni interdisciplinari e transdisciplinari.

PROGRAMMA DEL CONVEGNO

SCADENZE

Riassunti dei lavori 10 aprile 2018; Relazioni 20 luglio 2018; Registrazione anticipata 20 maggio 2018; Registrazione termina 20 luglio 2018
---
Vesuvius is a volcano situated in the Bay of Naples, which in 79 and 1631 destroyed Pompeii and other surrounding towns. Vesuvius is currently surrounded by over 3 million people and is preparing for its next explosive eruption which with a very high probability will occur this century. Unless the population and territory are prepared for the next activity of the volcano, the human and environmental consequences could be catastrophic.

Il Vesuvio è un vulcano situato nella baia di Napoli che, nel 79 e nel 1631, distrusse le cittadine che lo circondavano. Il Vesuvio è oggi accerchiato da tre milioni di persone e si sta preparando per una prossima eruzione esplosiva che, con grande probabilità, avverrà in questo secolo. Se la popolazione e il territorio non si prepareranno a fronteggiare la prossima eruzione del vulcano, le consequenze umane ed ambientali potrebbero essere catastrofiche.

Vesuvius is an emblem of all forms of wholesale death, the deluge, the great conflagration called by Leopardi the sterminator Vesevo, but also of survival and human persistence where the nature run amok also makes culture, makes artifacts, by murdering, petrifying history.
---
It is better to debate a question without settling it than to settle a question without debating it. (È meglio discutere una questione senza risolverla che risolvere una questione senza discuterla.) Joseph Joubert (1754-1824).

First they ignore you, then they laugh at you, then they fight you, then you win (Prima ti ignorano, poi ti deridono, poi ti combattono, poi vinci.) Mahatma Gandhi (1869-1948).
---


The Vesuvius Problem (Il Problema Vesuvio)
Hic est pampineis viridis modo Vesbius umbris, presserat hic madidos nobilis uva lacus: hac iuga, quam Nysae colles plus Bacchus amavit, hoc super Satyri monte dedere choros. Haec Veneris sedes, Lacedaemone gratior illi, hic locus Herculeo nomine clarus erat. Cuncta iacent flammis et tristi mersa favilla: nec superi vellent hoc licuisse sibi. [This is Vesuvius, until recently green with wine leaves where the celebrated grapes filled the wet vats. These mountains Bacchus preferred more than the hills of his native Nysa, this is where the satyrs performed their dances. Here was the city of Venus [Pompeii] that she preferred over Sparta, and the city that was named after the glory of Hercules [Herculaneum]. Now everything is abeyantly buried from flames and gloomy ash: Even the gods would not have permitted such a destruction.] M. Valerii Martialis (A.D. 87).

---
CHOICES FOR THE VESUVIUS AREA

SCELTE PER L'AREA VESUVIANA




VESUVIUS 2000-VESUVIUS PENTALOGUE: Resilence and Sustainability

Resilienza e Sostenibilità




DIASPORA VESUVIANA:

Desertification With Evacuation Plan

Desertificazione col Piano di Evacuazione

---

VESUVIUS 2000: Prevention risk management requires a territory that is resilient to future eruptions without dispersing the Vesuvius area population all over Italy (La gestione del rischio vulcanico tramite la prevenzione richiede un territorio che sia resiliente alle future eruzioni senza disperdere la popolazione vesuviana per tutta l'Italia)
Mettersi insieme è un inizio, rimanere insieme è un progresso, lavorare insieme è un successo (Coming together is a beginning; keeping together is progress; working together is success) . Henry Ford (1863-1947).
By three methods we may learn wisdom: First, by reflection, which is noblest; Second, by imitation, which is easiest; and Third by [volcanic disaster] experience, which is the bitterest. (Con tre metodi possiamo imparare la saggezza: in primo luogo, dalla riflessione, che è più nobile; in secondo luogo, per imitazione, che è più facile; e la terza per esperienza [disastro vulcanico], che è la più amara.) Confucius (551-479 BCE).

---

VESUVIUS PENTALOGUE: Elaboration of VESUVIUS 2000 (Elaborazione di VESUVIUS 2000)

Esistono tre modi per imparare la saggezza: Primo, con la riflessione, che è il metodo più nobile; secondo, con l'imitazione, che è il metodo più facile; terzo, con l'esperienza [disastro vulcanico], che è il metodo più amaro. Confucio (551-479 a.C.).
---

DIASPORA VESUVIANA: La gestione del rischio vulcanico tramite l'emergenza richiede disperdere più di un milione di persone per tutta l'Italia (Emergency risk management requires dispersing more than one million people all over Italy)


Desertificazione dell'area vesuviana (Desertification of the Vesuvius area)

---
Perspectives (Prospettive)
---

Cultural Activities on the Territory (Attività culturali nel territorio)
Nell'insegnamento il piu' grave dei pericoli è quello di perdere i contatti con la realtà. Allora, invece delle spighe di grani, no si ha che della paglia, la "paglia delle parole". J. Payot.

---
---

Books on Volcanic Risk, Education and Modeling of Eruption Processes (Libri sul rischio Vesuvio, educazione e modellizzazione dell'eruzione)
---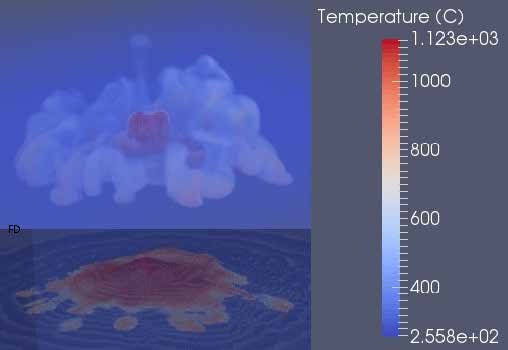 Global Volcanic Simulator (Simulatore Vulcanico Globale)
Nature and Nature's Laws lay hid in night: God said, Let Newton be! and all was light. Alexander Pope (1688-1744).

Three dimensional simulation of the volcanic column collapsing phase of the AD 79 eruption of Vesuvius that produces pyroclastic flows.
Temperature distribution on the surface (bottom image) and above the surface (top image) of the volcano.
---
---
An important scientific innovation rarely makes its way by gradually winning over and converting its opponents. What does happen is that its opponents gradually die out and that the growing generation is familiarized with the idea from the beginning. Max Planck (1858-1947).

Di rado un'importante innovazione scientifica si fa strada convincendo e convertendo gradualmente i suoi oppositori. Quel che accade, è che gradualmente gli oppositori scompaiono e la nuova generazione si familiarizza con quell'idea sin dalla nascita.
---


GVES

Email: contact@gvess.org

© Copyright 1994-2018
GVES, Napoli, Italy
---